雾都孤儿(3)pdf/doc/txt格式电子书下载
本站仅展示书籍部分内容
如有任何咨询
请加微信10090337咨询

书名:雾都孤儿(3)pdf/doc/txt格式电子书下载
推荐语:
作者:(英)尔斯·约翰·赫芬姆·狄更斯著
出版社:
出版时间:
书籍编号:30359037
ISBN:
正文语种:英文
字数:224871
版次:
所属分类:中外名著-外国名著
全书内容: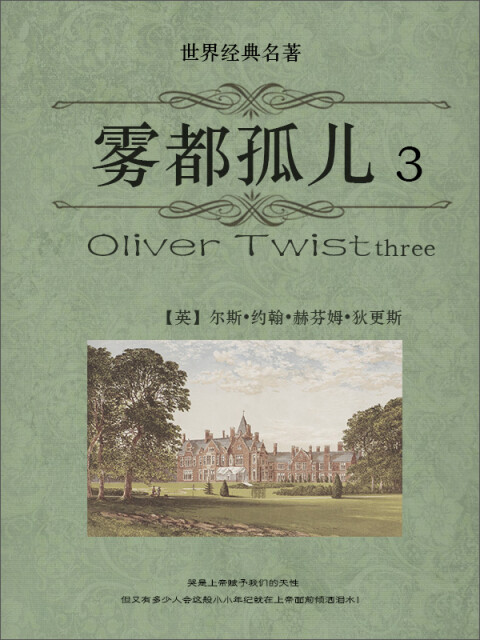 版权信息
书名:雾都孤儿(3)
作者:(英)尔斯·约翰·赫芬姆·狄更斯
。
免责声明:本站所有资源收集整理于网络,版权归原作者所有。
本站所有内容不得用于商业用途。本站发布的内容若侵犯到您的权益,请联系站长删除,我们将及时处理!
作者简介
查尔斯·约翰·赫芬姆·狄更斯(Charles John Huffam Dickens,1812年2月7日-1870年6月9日),1812年2月7日生于朴次茅斯的波特西地区。父亲嗜酒如命,10岁时,全家被迫迁入负债者监狱。他曾被皮鞋作坊的雇主放在橱窗里当众表演包装技术,任人围观,在年幼的心中留下了心理阴影。狄更斯靠自学获得了广博的知识和文学素养。他一生刻苦写作。晚年常常白天写作,晚上被邀请去朗诵自己的作品。
狄更斯生活在英国由封建社会向资本主义社会过渡时期。他痛恨资本主义的罪恶,同时又不敢革命,他的改良主义立场和悲观主义历史观一直反映在文学作品之中。
他是十九世纪英国最伟大的作家,也是一位以反映现实生活见长的作家,他在自己的作品中,以高超的艺术手法,描绘了包罗万象的社会图景,批判了英国现实生活的黑暗。他被后世奉为"召唤人们回到欢笑和仁爱中来的明灯",马克思把他和他同时代德英国著名作家萨克雷等誉为英国的"一批杰出的小说家"。
内容简介
故事以十九世纪的英国为背景,讲述了一个孤儿悲惨的身世及遭遇,主人公奥立弗在孤儿院长大,做童工时无法果腹并常被打骂,经历学徒生涯,误入贼窝,又被迫与狠毒的凶徒为伍,历经无数辛酸,最后在善良人的帮助下,他查明身世并获得了幸福,祖孙也得以团圆。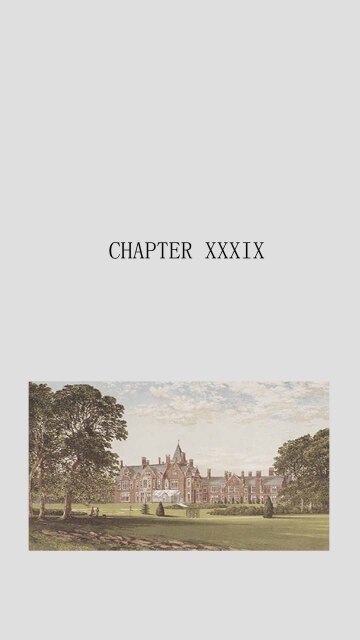 INTRODUCES SOME RESPECTABLE CHARACTERS WITH WHOM THE READER IS ALREADY ACQUAINTED, AND SHOWS HOW MONKS AND THE JEW LAID THEIR WORTHY HEADS TOGETHER
On the evening following that upon which the three worthies mentioned in the last
chapter, disposed of their little matter of business as therein narrated, Mr.William Sikes, awakening from a nap, drowsily growled forth an inquiry what time of night it was.
The room in which Mr. Sikes propounded this question, was not one of those he had tenanted, previous to the Chertsey expedition, although it was in the same quarter of the town, and was situated at no great distance from his former lodgings. It was not, in appearance, so desirable a habitation as his old quarters: being a mean and badly-furnished apartment, of very limited size;lighted only by one small window in the shelving roof, and abutting on a close and dirty lane. Nor were there wanting other indications of the good gentleman\'s having gone down in the world of late: for a great scarcity of furniture, and total absence of comfort, together with the disappearance of all such small moveables as spare clothes and linen, bespoke a state of extreme poverty; while the meagre and attenuated condition of Mr. Sikes himself would have fully confirmed these symptoms, if they had stood in any need of corroboration.
The housebreaker was lying on the bed, wrapped in his white great-coat, by way of dressing-gown, and displaying a set of features in no degree improved by the cadaverous hue of illness, and the addition of a soiled nightcap, and a stiff,black beard of a week\'s growth. The dog sat at the bedside: now eyeing his master with a wistful look, and now pricking his ears, and uttering a low growl as some noise in the street, or in the lower part of the house, attracted his attention. Seated by the window, busily engaged in patching an old waistcoat which formed a portion of the robber\'s ordinary dress, was a female: so pale and reduced with watching and privation, that there would have been considerable difficulty in recognising her as the same Nancy who has already figured in this tale, but for the voice in which she replied to Mr. Sikes\'s question.
\'Not long gone seven,\' said the girl. \'How do you feel to-night, Bill?\'
\'As weak as water,\' replied Mr. Sikes, with an imprecation on his eyes and limbs. \'Here;lend us a hand, and let me get off this thundering bed anyhow.\'
Illness had not improved Mr. Sikes\'s temper; for, as the girl raised him up and led him to a chair, he muttered various curses on her awkwardness, and struck her.
\'Whining are you?\' said Sikes. \'Come! Don\'t stand snivelling there. If you can\'t do anything better than that, cut off altogether. D\'ye hear me?\'
\'I hear you,\' replied the girl, turning her face aside, and forcing a laugh. \'What fancy have you got in your head now?\'
\'Oh! You've thought better of it, have you?\' growled Sikes, marking the tear which trembled in her eye. \'All the better for you, you have.\'
\'Why, you don\'t mean to say, you\'d be hard upon me to-night, Bill,\' said the girl, laying her hand upon his shoulder.
\'No!\'cried Mr. Sikes. \'Why not?\'
\'Such a number of nights,\' said the girl, with a touch of woman\'s tenderness, which communicated something like sweetness of tone, even to her voice: \'such a number of nights as I\'ve been patient with you, nursing and caring for you, as if you had been a child: and this the first that I\'ve seen you like yourself;you wouldn\'t have served me as you did just now, if you\'d thought of that,would you? Come, come; say you wouldn\'t.\'
\'Well,then,\' rejoined Mr. Sikes, \'I wouldn\'t. Why, damme, now, the girls\'s whining again!\'
\'It\'s nothing,\' said the girl, throwing herself into a chair. \'Don\'t you seem to mind me. It\'ll soon be over.\'
\'What\'ll be over?\' demanded Mr. Sikes in a savage voice. \'What foolery are you up to,now, again? Get up and bustle about, and don\'t come over me with your woman\'s nonsense.\'
At any other time, this remonstrance, and the tone in which it was delivered, would have had the desired effect; but the girl being really weak and exhausted,dropped her head over the back of the chair, and fainted, before Mr. Sikes could get out a few of the appropriate oaths with which, on similar occasions,he was accustomed to garnish his threats. Not knowing, very well, what to do,in this uncommon emergency; for Miss Nancy\'s hysterics were usually of that violent kind which the patient fights and struggles out of, without much assistance; Mr. Sikes tried a little blasphemy: and finding that mode of treatment wholly ineffectual, called for assistance.
\'What\'s the matter here, my dear?\' said Fagin, looking in.
\'Lend a hand to the girl, can\'t you?\' replied Sikes impatiently. \'Don\'t stand chattering and grinning at me!\'
With an exclamation of surprise, Fagin hastened to the girl\'s assistance, while Mr.John Dawkins (otherwise the Artful Dodger), who had followed his venerable friend into the room, hastily deposited on the floor a bundle with which he was laden;and snatching a bottle from the grasp of Master Charles Bates who came close at his heels, uncorked it in a twinkling with his teeth, and poured a portion of its contents down the patient\'s throat: previously taking a taste, himself, to prevent mistakes.
\'Give her a whiff of fresh air with the bellows, Charley,\' said Mr. Dawkins; \'and you slap her hands, Fagin, while Bill undoes the petticuts.\'
These united restoratives, administered with great energy: especially that department consigned to Master Bates, who appeared to consider his share in the proceedings, a piece of unexampled pleasantry: were not long in producing the desired effect. The girl gradually recovered her senses; and, staggering to a chair by the bedside, hid her face upon the pillow: leaving Mr. Sikes to confront the new comers, in some astonishment at their unlooked-for appearance.
\'Why, what evil wind has blowed you here?\' he asked Fagin.
\'No evil wind at all, my dear, for evil winds blow nobody any good; and I\'ve brought something good with me, that you\'ll be glad to see. Dodger, my dear, open the bundle; and give Bill the little trifles that we spent all our money on, this morning.\'
In compliance with Mr. Fagin\'s request, the Artful untied this bundle, which was of large size, and formed of an old table-cloth; and handed the articles it contained, one by one, to Charley Bates: who placed them on the table, with various encomiums on their rarity and excellence.
\'Sitch a rabbit pie, Bill,\' exclaimed that young gentleman, disclosing to view a huge pasty; \'sitch delicate creeturs, with sitch tender limbs, Bill, that the wery bones melt in your mouth, and there\'s no occasion to pick \'em; half a pound of seven and six-penny green, so precious strong that if you mix it with biling water, it\'ll go nigh to blow the lid of the tea-pot off; a pound and a half of moist sugar that the niggers didn\'t work at all at, afore they got it up to sitch a pitch of goodness,—oh no! Two half-quartern brans; pound of best fresh;piece of double Glo\'ster; and, to wind up all, some of the richest sort you ever lushed!\'
Uttering this last panegyric, Master Bates produced, from one of his extensive pockets,a full-sized wine-bottle, carefully corked; while Mr. Dawkins, at the same instant, poured out a wine-glassful of raw spirits from the bottle he carried:which the invalid tossed down his throat without a moment\'s hesitation.
\'Ah!\' said Fagin, rubbing his hands with great satisfaction. \'You\'ll do, Bill; you\'ll do now.\'
\'Do!\'exclaimed Mr. Sikes; \'I might have been done for, twenty times over, afore you\'d have done anything to help me. What do you mean by leaving a man in this state, three weeks and more, you false-hearted wagabond?\'
\'Only hear him, boys!\' said Fagin, shrugging his shoulders. \'And us come to bring him all these beau-ti-ful things.\'
\'The things is well enough in their way,\' observed Mr. Sikes: a little soothed as he glanced over the table; \'but what have you got to say for yourself, why you should leave me here, down in the mouth, health, blunt, and everything else;and take no more notice of me, all this mortal time, than if I was that \'ere dog.—Drive him down, Charley!\'
\'I never see such a jolly dog as that,\' cried Master Bates, doing as he was desired.\'Smelling the grub like a old lady a going to market! He\'d make his fortun\' on the stage that dog would, and rewive the drayma besides.\'
\'Hold your din,\' cried Sikes, as the dog retreated under the bed: still growling angrily.\'What have you got to say for yourself, you withered old fence, eh?\'
\'I was away from London, a week and more, my dear, on a plant,\' replied the Jew.
\'And what about the other fortnight?\' demanded Sikes. \'What about the other fortnight that you\'ve left me lying here, like a sick rat in his hole?\'
\'I couldn\'t help it, Bill. I can\'t go into a long explanation before company; but I couldn\'t help it, upon my honour.\'
\'Upon your what?\' growled Sikes, with excessive disgust. \'Here! Cut me off a piece of that pie, one of you boys, to take the taste of that out of my mouth, or it\'ll choke me dead.\'
\'Don\'t be out of temper, my dear,\' urged Fagin, submissively. \'I have never forgot you,Bill; never once.\'
\'No! I\'ll pound it that you han\'t,\' replied Sikes, with a bitter grin. \'You\'ve been scheming and plotting away, every hour that I have laid shivering and burning here; and Bill was to do this; and Bill was to do tha
....
本站仅展示书籍部分内容
如有任何咨询
请加微信10090337咨询